THE WHO Announces July 2023 U.K. Tour And New Live Album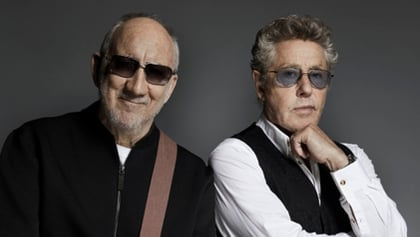 Legendary rock band THE WHO has announced a U.K. tour which will see the band performing with a full orchestra each night with shows from July 6 to 23 in Hull, Edinburgh, London, Derby, Badminton, Durham, St Helens and Brighton.

Joining them will be UB40 featuring Ali Campbell across all regional sh.
Зачитано 6.
Добавил Aleks 30.01.2023//=date('j',$res['date'])?>//=$monthArray[date('m',$res['date'])]?>//=date('Y',$res['date'])?>
Комментировать.
Песни:

Скачать mp3 группы THE WHO (A Man In A Purple Dress, Anyway, Anyhow, Anywhere, Behind Blue Eyes, Endless Wire, Getting in Tune, Heart To Hang Onto, I Can't Explain, I'm One, Let's See Action, Magic Bus, Mary Anne With The Shaky Hand, Mike Post Theme, My Generation, My Wife, Pinball Wizard, So Sad About Us, Sound Round, Substitute, Tea And Theatre, Who Are You, You Better You Bet)

Советуем:

AC/DC, THE BEATLES, BOWIE, David, DEEP PURPLE, DEF LEPPARD, DEPECHE MODE, Guns N' Roses, Iggy and the Stooges, KANSAS, LED ZEPPELIN, Megadeth, MetallicA, MOBY, MOTLEY CRUE, Nirvana, PINK FLOYD, PIXIES, Queen, Sex Pistols, SKID ROW, Smokie, The Doors, The RACONTEURS, THE ROLLING STONES, Thin Lizzy, WHITESNAKE, Wolfmother