OF MICE & MEN To Release 'Earthandsky' Album In September; 'Earth & Sky' Video Available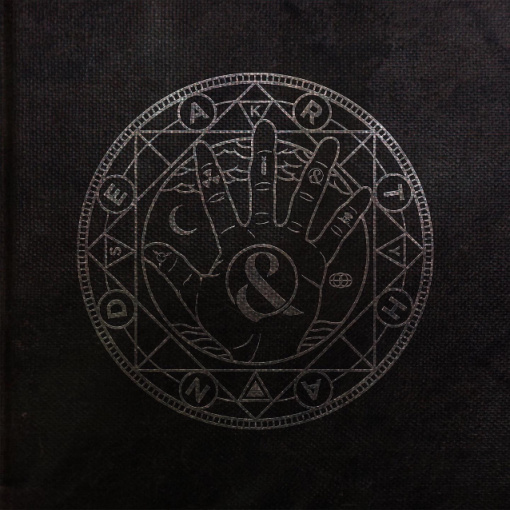 California rockers OF MICE & MEN will release their new album, "Earthandsky", on September 27 via Rise Records. The disc will include the previously released tracks "Mushroom Cloud" and "How To Survive", as well as the newly issued single "Earth & Sky".

The official music video for the latter song, directed by directed by Mark Lediard, can be seen below.

"Earthandsky" track listing:

01. Gravedancer
02. As We Suffocate
03. Taste Of Regret
04. Mushroom Cloud
05. Pieces
06. Deceiver/Deceived
07. Earth & Sky
08. The Mountain
09. Meltdown
10. Linger
11. How To Survive

"How To Survive" marked the first taste of new music from the Southern California quartet since last year's much-praised "Defy" album.

In a recent interview, OF MICE & MEN drummer Valentino Arteaga expressed his enthusiasm for working with producer Josh Wilbur, whose credits include GOJIRA, LAMB OF GOD and SOULFLY. "He's a metalhead," Arteaga said. "We went with a metalhead producer because we wanted to make metalhead music.

"In a lot of ways, OF MICE & MEN is a metalcore band," he continued. "We're never going to escape whatever label we are. We really felt like we wanted to go in and make new music that was going to excite as us as the members OF MICE & MEN and fans of OF MICE & MEN and to really make music that from the bottom of our hearts, excited us and in our mind, would get the pits going.

"'How To Survive' is different just in the sense that it's bare-knuckle heavier. 'Defy' was fun in a very colorful way and across the spectrum of what we consider to be heavy music, whether it's emotionally heavy or drop-tuned heavy kind of shit. But, the collection of what we've got coming up, it's really exciting because it's heavy. [Laughs]

"We'll always be a heavy band," he added. "You can always count on us to do stuff like that. We realized we need to be the best and sickest OF MICE & MEN that we can be. Because if we won't do it, who will? We've got to do it."

"Defy" marked OF MICE & MEN's first full-length release without vocalist Austin Carlile, who left the group due to his ongoing battle with Marfan syndrome, a rare genetic disorder that afflicts the connective tissue holding the body's cells, organs and tissue together.



.
Зачитано 6.
Добавил Aleks 26.07.2019//=date('j',$res['date'])?>//=$monthArray[date('m',$res['date'])]?>//=date('Y',$res['date'])?>
Комментировать.