Аудиопревью нового альбома HOLLYWOOD VAMPIRES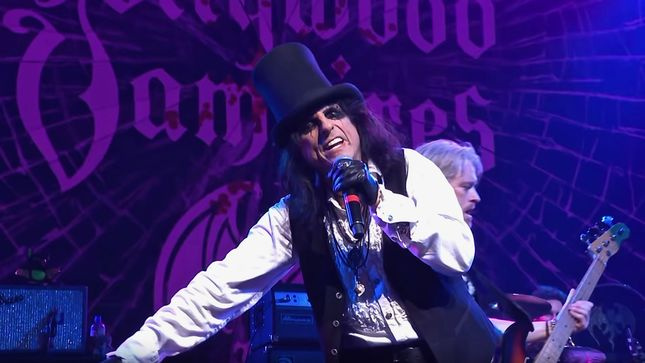 HOLLYWOOD VAMPIRES опубликовали аудиопревью нового альбома "Rise", выходящего 21 июня на earMUSIC. Трек-лист: 01. I Want My Now 02. Good People Are Hard To Find 03.

Who's Laughing Now
04. How The Glass Fell
05. The Boogieman Surprise
06. Welcome to Bushwackers (feat. Jeff Beck + John Waters)
07. The Wrong Bandage
08. You Can't Put Your Arms Around A Memory
09. Git From Round Me
10. Heroes
11. A Pitiful Beauty
12. New Threat
13. Mr. Spider
14. We Gotta Rise
15. People Who Died
16. Congratulations
#Hollywood_Vampires #HollywoodVampires #HardRock #Hard_Rock.
Зачитано 5.
Добавил Aleks 15.06.2019//=date('j',$res['date'])?>//=$monthArray[date('m',$res['date'])]?>//=date('Y',$res['date'])?>
Комментировать.