PARADISE LOST Recruits Drummer GUIDO ZIMA MONTANARINI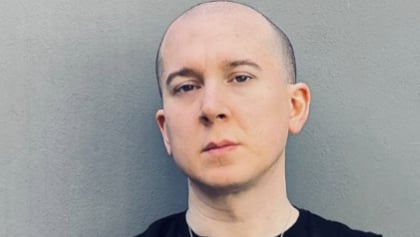 British gothic metal pioneers PARADISE LOST have welcomed Guido Zima Montanarini as their official new drummer — completing the band's lineup again.

PARADISE LOST guitarist Greg Mackintosh comments: "We welcome Guido as PARADISE LOST's new drummer. He cut his teeth with us on our European tour at th.
Views 3.
Author Aleks 24.03.2023//=date('j',$res['date'])?>//=$monthArray[date('m',$res['date'])]?>//=date('Y',$res['date'])?>
Add comment.
Suggesting:

MetallicA, Marilyn Manson, NIGHTWISH, Nirvana, Àðèÿ, ÊÈÏÅËÎÂ, Êîðîëü è Øóò, Evanescence, HIM, Iron Maiden, LACRIMOSA, APOCALYPTICA, Manowar, My Dying Bride, ÊÈÍÎ, AMORPHIS, Children of Bodom, Cradle Of Filth, IN FLAMES, Leaves' Eyes, LED ZEPPELIN, MOONSPELL, Oomph!, Osbourne, Ozzy, Slayer, Sonata Arctica, SYSTEM OF A DOWN, The 69 Eyes, Theatre Of Tragedy, Turunen, Tarja, WITHIN TEMPTATION, ÀÃÀÒÀ ÊÐÈÑÒÈ, Íàóòèëóñ Ïîìïèëèóñ, ÏÈÊÍÈÊ, ÏÈËÎÒ, 5'NIZZA, AC/DC, Alice Cooper, Alice In Chains, Bauhaus, Black Sabbath, Blind Guardian, CARNIVAL IN COAL, Charon, Death, DEEP PURPLE, Deform, Dimmu Borgir, Dio, Emigrate, ERA, Hammerfall, HARVEY, P.J., IN EXTREMO, IRON SAVIOR, Judas Priest, King Diamond, Kiss, LACUNA COIL, LAKE Of TEARS, Megadeth, MOTORHEAD, Napalm Death, OOMPH, Otto Dix, Pain, PLACEBO, RAGE, Rammstein, RUNNING WILD, Scorpions, Sepultura, Static-X, Stratovarius, Tankian, Serj, THE CURE, The RASMUS, Therion, TOOL, Tracktor Bowling, TRISTANIA, UFO, ÀËÈÑÀ, Áàøëà÷åâ, Àëåêñàíäð, ÁÀØÍß ROWAN, ÄÄÒ, ÊÎÐÐÎÇÈß ÌÅÒÀËËÀ, Êîøêà Ñàøêà, Êóêðûíèêñû, Ìàâðèí, Ñåðãåé, Ìàñòåð, ÌÅËÜÍÈÖÀ, ÍÀÈÂ, ÍÎ×ÍÛÅ ÑÍÀÉÏÅÐÛ, ÐÀÍÅÒÊÈ, ÑËÎÒ, Ñïëèí, Òåàòð Êóêîë, ÒÎË