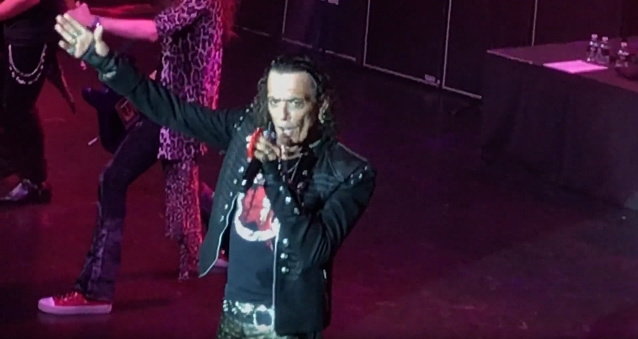 Видео с выступления RATT, которое состоялось 11 мая в Hard Rock Live, Biloxi, Mississippi, доступно ниже. Сет-лист: 01. Wanted Man 02. Dangerous But Worth The Risk 03.

You Think You're Tough
04. Walkin' The Dog (Rufus Thomas cover)
05. Way Cool Jr.
06. I'm Insane
07. In Your Direction
08. Lack Of Communication
09. Lay It Down
10. You're In Love
11. Lovin' You's A Dirty Job
12. Slip Of The Lip
13. Nobody Rides For Free
14. Body Talk
15. Back For More
16. Round And Round
#Ratt #BluesRock #Blues_Rock #GlamRock #Glam_Rock #HardRock #Hard_Rock #GlamMetal #Glam_Metal.
Зачитано 2.
Добавил Aleks 15.05.2019//=date('j',$res['date'])?>//=$monthArray[date('m',$res['date'])]?>//=date('Y',$res['date'])?>
Комментировать.